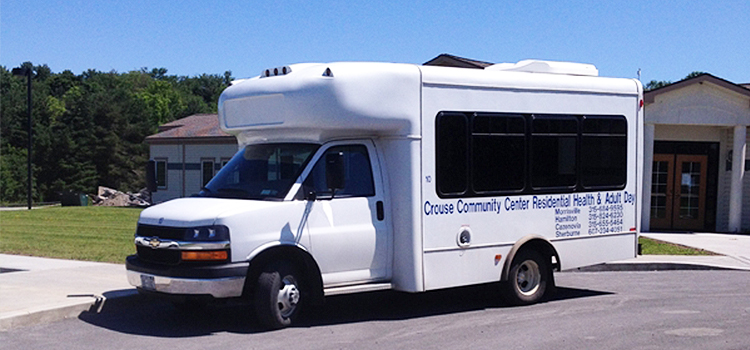 With sites in Cazenovia, Hamilton, and Sherburne, Adult Day Services helps people remain in their own homes by providing many of the services available to Crouse Community Center residents. A handicapped-accessible van transports individuals between their homes and Day Services. An onsite social worker assists the elderly and handicapped with housing needs, banking, personal paperwork, and recertification for Medicaid. A registered nurse monitors and coordinates the care plan of each adult day health participant.
"Our biggest goal here is to keep everyone as independent as possible"
- Jennifer Schultz, General Manager of Adult Day Services
Is Adult Day Health Right for You or Your Loved One?
What's Included in Adult Day Health Services?
Monitoring of medications, blood pressure, blood sugar, and oxygen
Ordering prescriptions from the primary care doctor or pharmacy
Nutritionally balanced meals
Personal care services such as showering and hair styling
Physical therapy-approved exercise program with video
Assistance in scheduling doctor appointments
Enriched activities, games, and movies
Shopping and lunch excursions in handicapped-accessible van
For more information about Adult Day Services, please call Jennifer Schultz at (315) 655-5464.