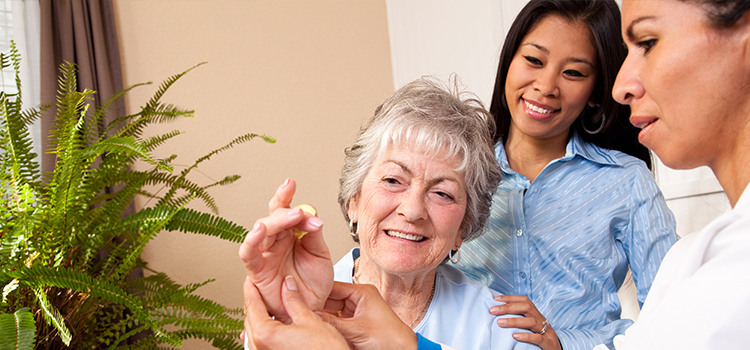 Physical Therapists provide therapy to patients who have experienced neuromuscular, orthopedic, and/or musculoskeletal dysfunctions. The professionally trained and licensed physical therapists promote wellness, maintenance of good health and proper body mechanics in each patient.
To learn more about how our physical therapy team can help you or your loved one...
Crouse Community Center is the Best for Physical Therapy near Morrisville, NY and Surrounding Areas
Our physical therapists utilize state-of-the-art equipment and physical therapy modalities in applying general scientific principles to prevent, identify, correct or compensate for specific dysfunctions.
How Our Physical Therapy Team Can Help
Our physical therapists constantly re-evaluate patients to ensure they are on the right path to achieve their goals. If you or a loved one have trouble walking, falling or eating, our physical therapy team can assist with a restorative program. 
Our physical therapists also have the specialized skills and knowledge to evaluate and identify if a patient's progress has declined, identifying ways to get back on track toward individual health goals.
Our physical therapy team can also develop a therapy program for people who are at risk of injuries from falls. 
In Addition to Physical Therapy, Crouse Community Center Offers Comprehensive Rehabilitation
Whether you or a loved one need therapy after surgery or other forms of therapy to achieve goals in terms of functional capacity, Crouse Community Center can help.
In addition to physical therapy, Crouse Community Center offers the following:
Whether You're Ready to Get Started Or You Still Have Questions About Physical Therapy from Crouse Community Center, We Can Help