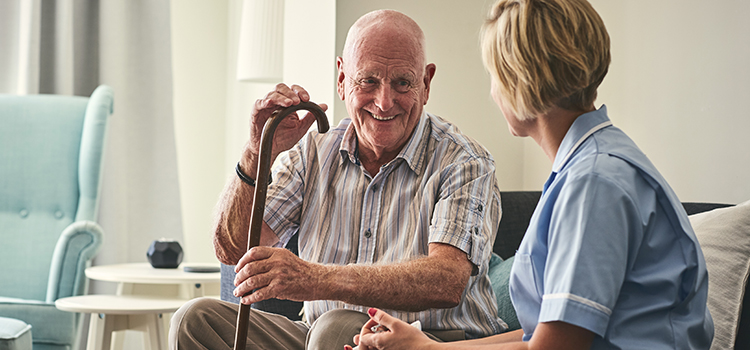 Crouse Community Center offers palliative care for end of life. We strive to provide comfort, support and relief to the terminally ill; as well as their loved ones.
Our palliative care provides support in a fulfilling environment that allows for the best possible quality of life.
"Our aunt was a resident of CCC for 6 months prior to her passing.
We visited her weekly and always felt welcomed by the staff and residents. The staff goes out of their way to care for the residents and provide them a safe and caring atmosphere. We became friends with both staff and residents during our visits."
- JoAnn
Let's Talk About Palliative Care Options
Palliative Care with the Medical Support Families Rely On
We understand that making decisions about palliative care are not easy. The kind, caring professionals at Crouse Community Center help make it easier. 
Our priority is providing symptom relief and alleviating the stress that comes with terminal medical conditions.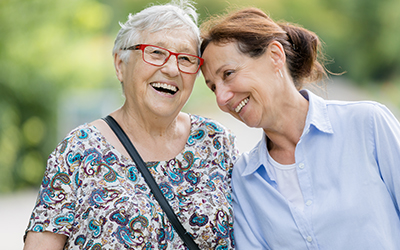 Our palliative care team has the experience you can trust to most effectively manage a wide variety of medical conditions. 
Multiple medical studies have shown that patients who receive palliative care lived longer than those without palliative care. 
Palliative care isn't about settling with end of life care; it's about caring for our loved ones and providing a life of dignity, joy and comfort for as long as possible. 
Palliative Care: Making the Most of Our Time Together
Palliative care at Crouse Community Center empowers loved ones to experience a fulfilling lifestyle.
This includes meals from a menu that's inspired by resident feedback and individual nutritional needs. Palliative care at Crouse Community also allows residents to safely enjoy the outdoors. With a courtyard, gazebo, fish tanks, birds and more, there's plenty for palliative care residents to experience. We also have regularly scheduled activity programs to keep things interesting. 
Our palliative care provides a convenient experience for residents, including an on-premises beauty shop, gift shop and cable television. The people who make up our caring, friendly and capable staff also offer housekeeping services and laundry services.
At Crouse Community Center, Palliative Care is About Family
Palliative care residents frequently have family visitors, maintaining family bonds while providing loved ones the support they need from a skilled nursing facility. Even when in person visits aren't possible, families stay connected with free WiFi and public phones provided for our palliative care residents. Residents are more than welcome to bring their personal cell phones with them.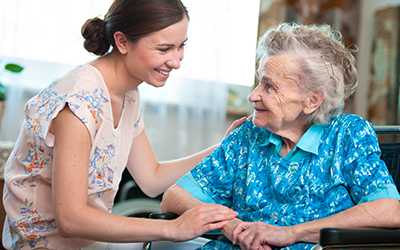 Your Family Deserves the Best. Choose Crouse Community Center for Palliative Care
Crouse Community Center is a non-profit skilled nursing facility. 
Let's talk about how we can make palliative care possible for you and your family.