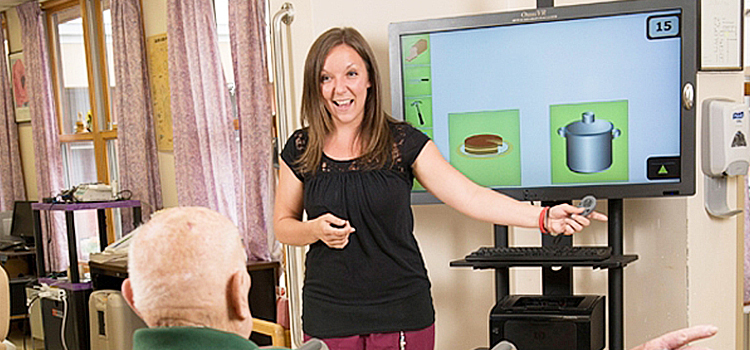 Short-Term Rehabilitation & Therapy After Surgery helps get you back home!
Crouse Community Center's intensive, short-term rehabilitation program is designed to help people post hospitalization to regain their independence. We offer 7 day a week therapy after surgery to accomplish this goal.
When You or a Loved One Need Therapy After Surgery...
Therapy After Hospitalization from Crouse Community Center Includes Physical Therapy, Occupational Therapy and Speech Therapy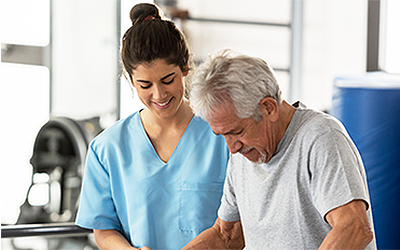 The comprehensive therapy after surgery program provides physical, occupational, and speech therapies 7 days a week (including holidays), enabling people to recover more quickly and transition safely back to their homes.
Whether you or a loved one would benefit from physical therapy, occupational therapy, speech therapy or a combination, the care coordination team at Crouse Community Center creates an individualized plan for therapy after surgery for each patient. 
The Best Team of Specialists for Therapy After Surgery and Therapy After Hospitalization
Therapists, nurses, certified nursing assistants, and social workers assist you and your family with the admission, rehabilitation, and discharge processes. Our state of the art, advanced therapeutic equipment and progressive rehabilitative techniques help speed recovery and promote quality of life.
Get Support That Empowers People to Return Home Safely with Therapy After Surgery from Crouse Community Center