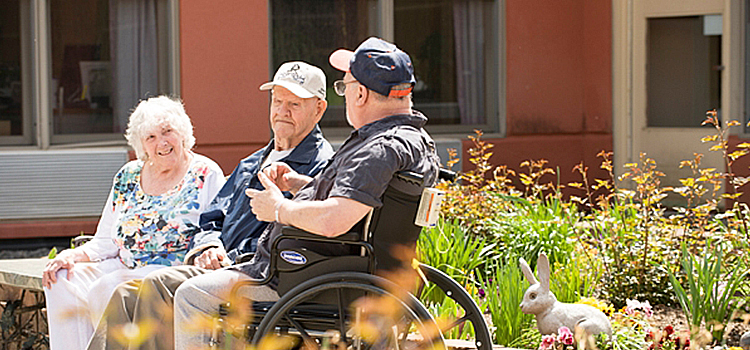 Long-term care and skilled nursing services that honor and respect your choices…
Respecting Independence While Providing Support That Families Need
A Great Place to Live -- Activities, Beautiful Grounds and Amenities
Plenty of Payment Options
Family and Friends Are Always Welcome to Visit
"Facility is clean, bright and inviting. Staff is kind, efficient and knowledgeable. We have peace of mind with our mom at Crouse, and are very grateful for her care." - Pauline
Is Crouse Community Center right for you or your loved one?
Let's Talk
Call Us at 315-684-9595
Our Long Term Care is So Much More Than a Nursing Home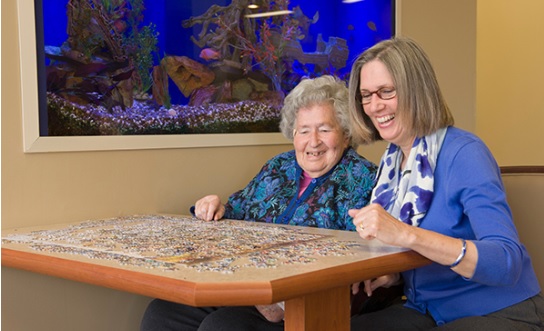 Our goal in long-term care/skilled nursing is to provide an environment that lets residents remain as independent as possible, and to help them make the most out of every moment — physically, socially and spiritually.

Here, you'll be free to make your own choices. You can participate in activities, pursue your interests — even decide when you want to get up in the morning. As a result, you'll maintain control of your life, while getting the help you need.
Many families have found that trusting us with their loved one helps ensure a better quality of life. For you, that means easing your family's minds while enjoying the support you need to thrive.
---
Long Term Care Facility Amenities:
Wireless Free Internet (Wi-Fi)
Library with Public Phone
Personal Phone Available
Personal Cell Phones Welcome
Spectrum Cable Television
Gift Shop
Comfortable Lounges & Main Dining Room
Double Occupancy Rooms with Private Bathroom
Beauty Shop (Nominal Fees for Service)
Housekeeping Services with Laundry Services Provided
Quality of Life at Our Nursing Home: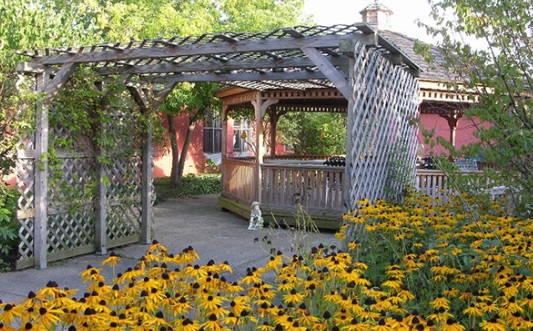 Full time skilled nursing care by highly trained staff
Courtyard, gazebo, fish tanks, birds, and more…
Professional Long Term Care with a Compassionate Touch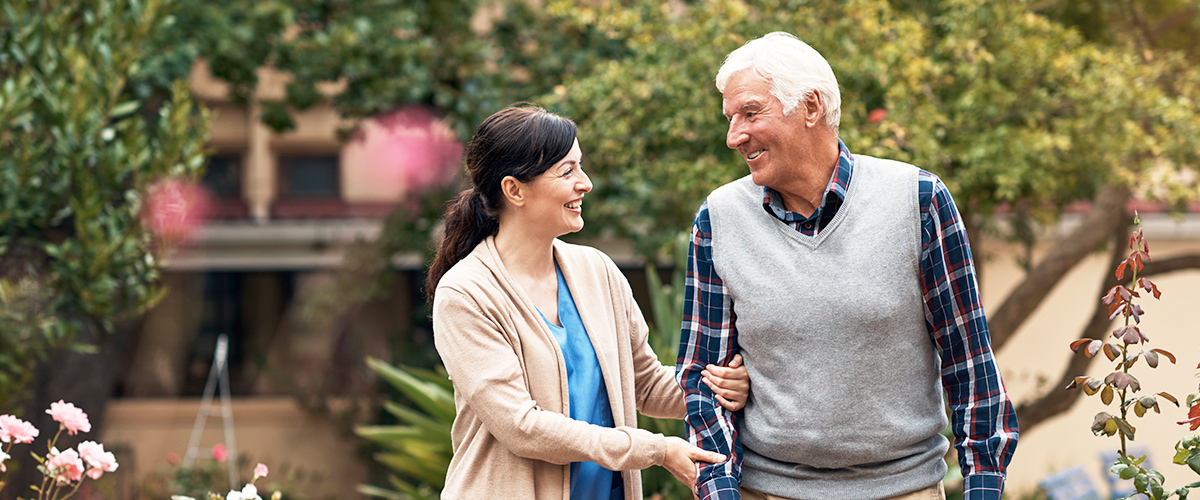 Our caring staff often becomes an extension of each resident's family, providing friendly, personal attention and building lasting relationships that help our residents feel at home.

With support, residents have the opportunity to pursue their interests to the extent their abilities allow.
Experience Life at Crouse Community Center
Tour Our Facility
Get Answers to Your Questions
We Make It Easy to Apply & Get Costs Covered by Insurance, Medicare or Medicaid
The Best Long Term Care
for Your Family's Medical Needs 

On-Staff Physicians at Our Long Term Care Facility:
Medical Director
Nurse Practitioner
24/7 Medical Doctor Coverage
Nursing Home Services:
24 hour RN coverage in house
Consistent caregiving with excellent to staff to resident ratio
Highly trained staff, with experience & expertise in Alzheimer's Disease & Dementia Care
Nursing Home Nutritional Services:
Therapeutic meals
Registered Dietician & Dietetic Technician on staff
Nutritional support services with enteral feeding & specialized diets
The Best Choice When Considering a Nursing Home
Amenities for Comfortable Living
Activities and a Beautiful, Safe Outdoor Space
A Welcoming Place for Family and Visitors
Doctors, Nurses and Therapists Provide the Care Your Family Needs
Insurance & Admissions for Our Nursing Home:
Tours Available - Walk-In or by Appointment
Medicare, Medicaid, Private Pay, Private Insurances (Long Term Care)
Long Term Care Application and Rates

Contact the Director of Social Services- Nancy O'Neill:Email: noneill@crousecommunity.com
Phone: (315) 684-9595