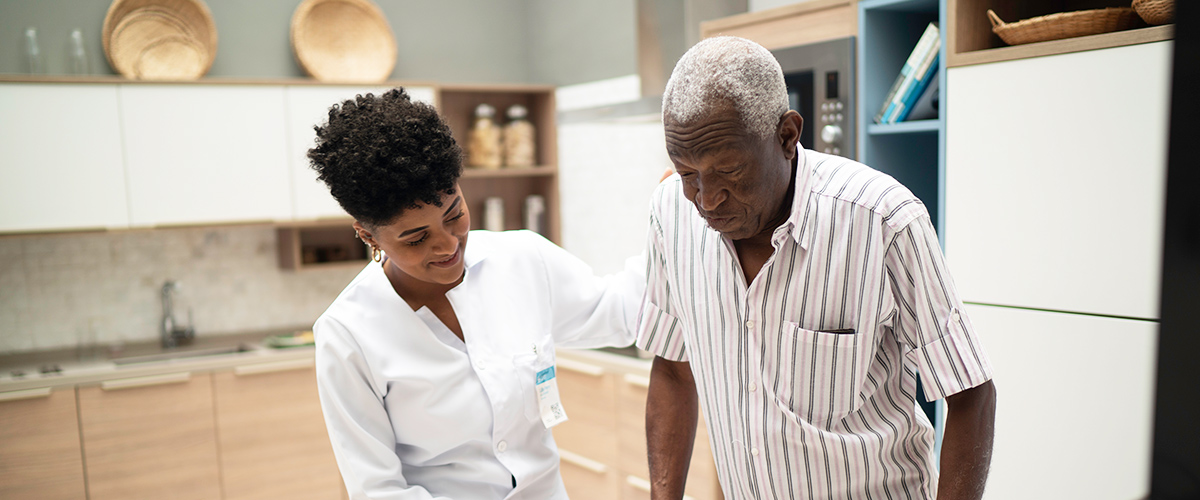 Short Term Rehab Helps Get You Back Home!
Crouse Community Center's short term rehab program is made to empower people to regain their independence after hospitalization. This includes 7 day a week short term rehab.
Getting Better Starts with Short Term Rehab 
Short Term Rehab Includes a Team of Physical Therapists, Occupational Therapists and Speech Therapists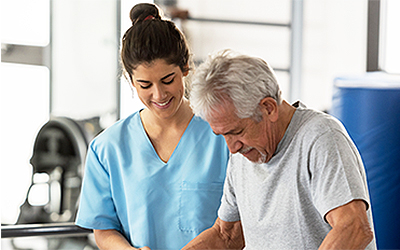 With a team of physical, occupational and speech therapists helping you or your loved one recover after surgery, Crouse Community Center provides the coordination of care that's needed for a fast recovery. We offer short term rehab therapy services 7 days a week (including holidays), helping you or your loved one safely transition back home. 
Whether physical therapy, occupational therapy, speech therapy or a combination would be most beneficial for you or a loved one's recovery, Crouse Community Center creates a short term rehab plan that's personalized for a quick, safe recovery. 
Get The Best Short Term Rehab Team for You or Your Loved One
You can be confident that you or your loved one is in good hands with the Crouse Community Center care coordination team. You or your loved one benefit from short term rehab that includes therapists, nurses, certified nursing assistants, and social workers to enable a safe transition home.

Our short term rehab team guides you through the admission, rehabilitation and discharge process, ensuring all your questions are answered and you and your family have everything you need to safely transition from the hospital to home. 
Crouse Community Center uses the latest in advanced therapeutic equipment. Our progressive short term rehab techniques are essential for a facilitating a fast recovery and improved quality of life. 
Your Local Choice for Short Term Rehab
Crouse Community Center's short term rehab facility is located in Morrisville NY.

As a non-profit, Crouse Community Center is the clear choice when you or your loved one needs short term rehab after surgery.

This makes Crouse Community Center a convenient short term rehab facility for anyone in Madison County, including but not limited to the following areas:
Oneida NY
Chittenango NY
Canastota NY
Hamilton NY
Cazenovia NY
Bridgeport NY
Earlville NY
DeRuyter NY
Wampsville NY
Munnsville NY
Madison NY
Short Term Rehab Provides the Support People Need to Return Home Safely After Surgery